The Best LEGO Marvel Avengers Cheats, Codes, and Stud Unlocks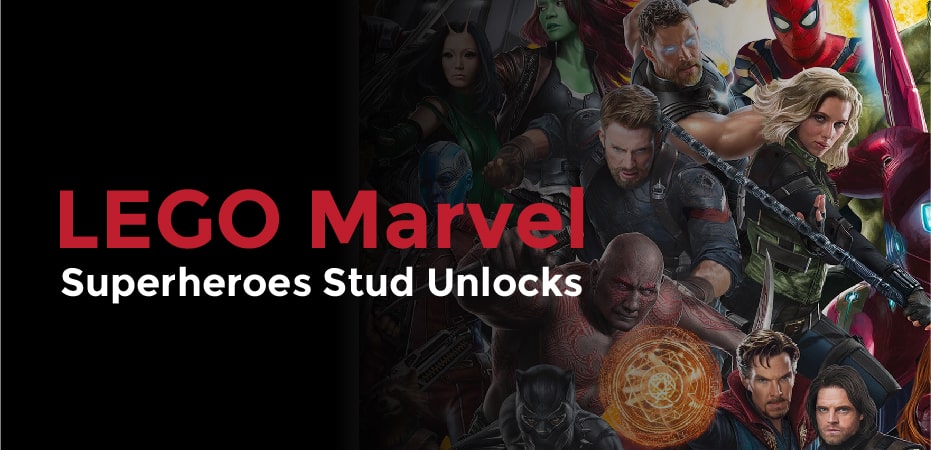 A variety of iconic Marvel characters have been spliced into LEGO Marvel Superheroes. Spider-Man, X-Men, and the Avengers are all represented, and there's even a vast open-world to explore and fly around in. LEGO games have awesome cheats to enjoy, and this one has no exception.
You'll need to know the codes to unlock them, though, but fret not! As we've got you covered. You'll find all of the characters unlock cheats, stud unlocks, and more in this LEGO Marvel Superheroes Cheats Guide.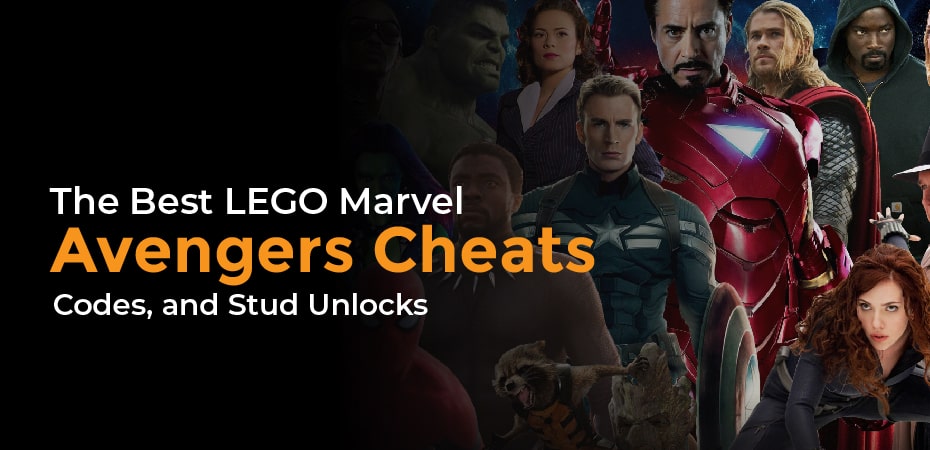 LEGO Marvel Superheroes: How to Enter Cheats
LEGO Marvel Super Heroes cheat codes must be entered in the "Enter Code" screen located in the Extras menu. When a cheat code has been entered for LEGO Marvel Super Heroes 2, you can access it from this screen at any time.
Using the console in Avengers Tower, cheat codes can also be entered and accessed. If you wish to use cheats, they will need to be activated each time you play. When you quit the game, all cheats will be reset to off and can no longer be used.
Using LEGO Marvel Super Heroes cheat codes to unlock characters
The first thing we will do is take a look at all of the LEGO Marvel Superheroes unlocked characters. There are so many things to unlock, but they're all worth it. Each hero has their moveset, traversal skills, and dialogue.
I'll add anything else you find in the comments below. If you find any cheats that we didn't include, please let me know. In addition to LEGO Marvel Superheroes 2 Cheats, LEGO Marvel Avengers Cheats, and LEGO DC Villains Cheats, we have LEGO Marvel Superheroes Cheats as well.
Avenging Cycle – 5T3CQU
Beetle – KXFQ87
Black Cat – P9OWL0
Captain America (Classic) – 7HWU4L
Carnage – AA0Z50
Classic Thor – H8CSE6
Howard the Duck – J58RSS
Hydra Soldier – B7AA3K
Iron Man – 2NGSRZ (Mark 17 – Heart Breaker)
Iron Man – CK7SDS (Mark 38 – Hulkbuster)
Iron Patriot – Q5X1J5
MODOK – SZ8Q06
Pumpkin Chopper – 35E41W
SHIELD Staff Car – D5B7O3
Spider Bike – SH9MZQ
Spider-Man (Future Foundation) – WFOZXQ
Studs x2 – UZFBG4
War Machine – TQ4C57
Wolverine (with cowl) – OAW2LB
LEGO Marvel Superheroes Stud Unlocks
Finally, we have the bonus Stud Unlock Effects. You can activate these bonuses by triggering specific stats. Despite there not being many of them, they'll get you well on your way to completing your collectible achievements. Below are the LEGO Marvel Superheroes stud unlocks:
2x Stud Multiplier – UZFBG4
Minikit Detector – 7VKCT2
Studs x2 – 800,000
Studs x4 – 1,500,000
Studs x6 – 5,000,000
Studs x8 – 5,000,0000
Studs x10 – 10,000,0000
Hat Mode – 200,000
That's all the LEGO Marvel Superheroes Cheat Codes we have. Whenever we uncover any new cheats, we'll be sure to update this page.
FAQs
Q: Do you think you can play as Deadpool in Lego Marvel Super Heroes?
A: LEGO Marvel Super Heroes' Deadpool is one of the most challenging characters to unlock – if not THE most challenging. In order to unlock Deadpool, you will need all 11 Red Bricks. To enter one of the red brick locations, you need 200 Gold Bricks, so you'll have to play a lot of the game.
Q: What is the secret to getting the secret characters in Lego Marvel superheroes 2?
A: You can enter a code by hitting the pause button, choosing your extras option, and selecting "codes." You'll be taken to Gwenpool's room, where you can input the cheats. It's as simple as that, and a quick way to get characters without the hassle of earning them inside the game.
Q: Lego Marvel superheroes 2: Can you unlock Deadpool?
A: The challenge of unlocking Deadpool in LEGO Marvel Super Heroes is among the toughest. All of the Red Bricks – also called Deadpool Bricks – are required to unlock him. On the left side, going into Deadpool's room, you'll find the first door.
Q: What is the best way to get free money on Lego Marvel superheroes?
Q: You can enter codes from the main menu by selecting Extras and then Enter Code, using this cheat: UZFBG4. You can unlock new in-game money cheats by either purchasing a Red Brick or using the cheat, but in either case, they must be activated in the game's pause menu.
What is the best way to get Deadpool in Lego Marvel superheroes for free?
Deadpool's missions are unlocked automatically once the main storyline is complete. The game's quests allow you to earn True Believer status, gather character tokens, and – finally – save Stan Lee from harm.